Kaylee Price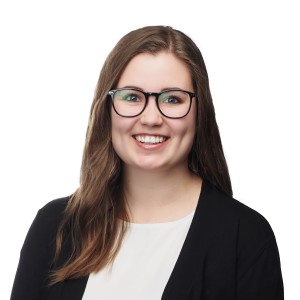 On Maternity Leave / Creative Assistant - CGL Tax
Originally from Fort Mac … no… the other one… Fort Macleod, Alberta, Kaylee brings her several years of experience as a Team Leader in Finance, Office Administration, and Graphic Design to the CGL Tax family.
Her backstage and behind-the-scenes work help create some of what you see, and some of what you don't see, when you interact with us online or communicate electronically.
Business owners work in the business during the day and frequently work on the business at night. Kaylee's hard work helps CGL Tax be there for you virtually when everyone else has gone home.
Her passion for technology and a keen eye for visual impression helps us expand our internet presence and improve our electronic-based engagement with you and all clients (including other firms) we serve across Canada.
Kaylee loves developing solutions to difficult challenges. She enjoys this so much, that she is expanding her tax and accounting knowledge just so she can better integrate your complex tax and advisory needs with our ever-expanding virtual presence.
In addition to building our virtual client interactions for after-hours and online use, Kaylee is also front and center as one of the friendly faces you will first see when you come into our office. We just couldn't leave her positive personality to be stuck behind the scenes.
It is no secret that our Firm's unique belief is that hiring individuals with experience in a family business help to create the best advisors for your own family business. Kaylee adds to this as she knows first-hand the blood, sweat, and tears that entrepreneurs put into their businesses as she and her husband have a small home improvement business.
When she's not improving your experience with us, Kaylee enjoys gardening, spending time with her family, as well as hunting and cooking pets. … Oh wait, we mean "…hunting, cooking, AND her pets."
This error is a perfect example of what happens when someone else besides Kaylee maintains our online presence.
We're excited about what Kaylee brings to the Firm, and we can't wait to show you the most recent project to enhance our Business-Class-Client-Experience™ that she has been working on.