Home

Welcome to CGL Tax!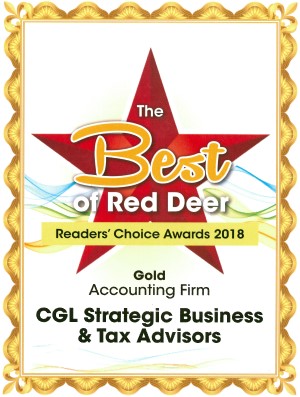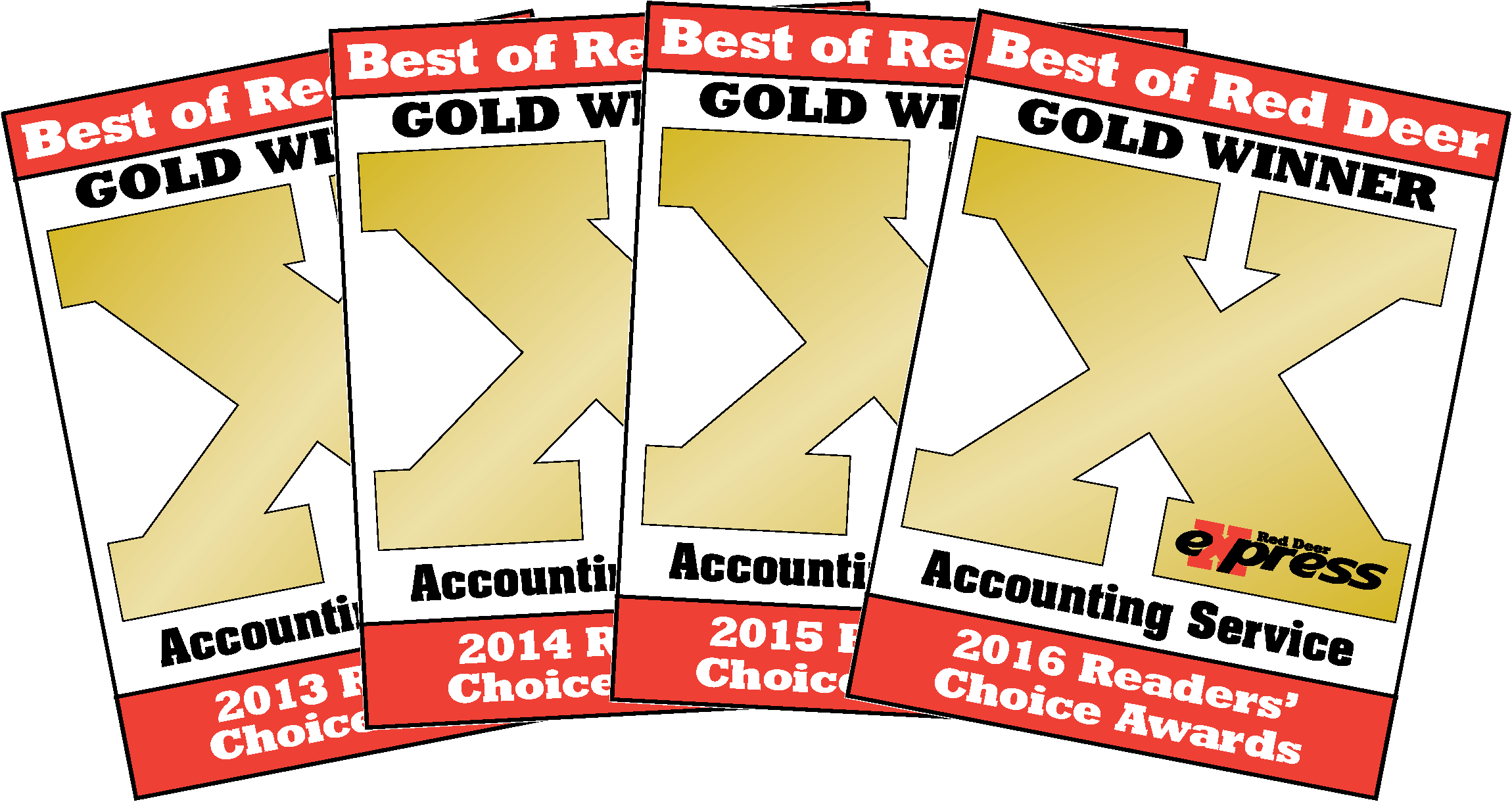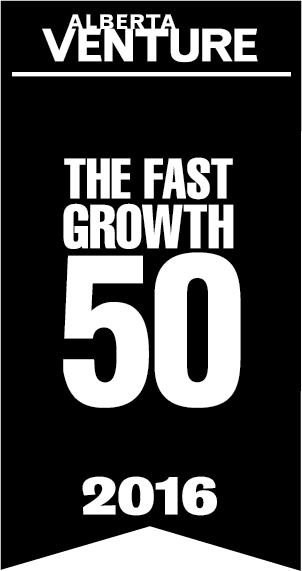 Voted Best of Red Deer 7 years in a row (5 Gold - 2018, 2016, 2015, 2014, 2013) (2 Bronze - 2019, 2017) in the Red Deer Readers' Choice Awards;
Named to Alberta Venture's 2016 Fast Growth 50 List;
Listed in ThreeBestRated for Accounting firms in Red Deer (2021, 2020, 2019, 2018, 2017, 2016);
Gold Winner Red Deer CommunityVotes (2020)
Winner For The Best Accountants in Red Deer (2021) from Quality Business Awards
Due to changes in COVID-19 health restrictions, we are happy to say we are
NOW OPEN
to the public for walk-in.
However, for longer meetings, we still recommend contacting us to schedule an appointment
Needing your personal tax filings done? Fill out our T1 Tax Package.
New Personal Tax Client to CGL? Don't forget the CRA Authorization.
*** UPDATED PRICING ***
We pride ourselves on price transparency!
See our 2021 Personal Tax Price List (more detailed than ever before!)
*** NEW IN-BOUND COURIER SERVICE ***
Looking to courier your records to us at a low rate?
Use our volume discount service to ship to us with Canada Post
(the fee will be added to your invoice at our discounted cost)
*** SAVE 10% BY GOING PAPERLESS ***
Help save trees and save on your fee at the same time!
Send your records to us electronically.
See specific details in our price list.

Looking for our podcast? Check out "Brainstorming (+tax)" here: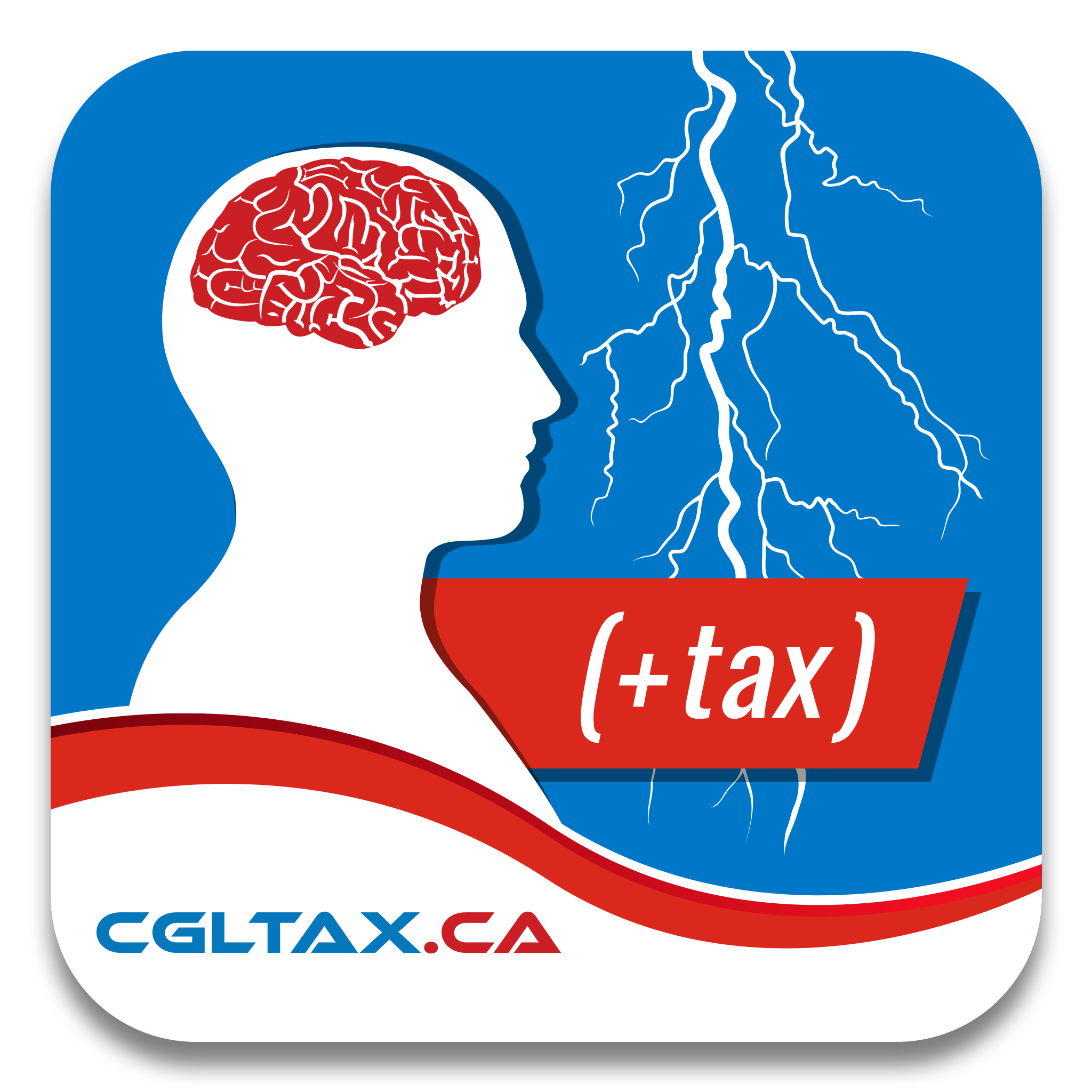 We are a blue-collar Chartered Professional Accountant firm serving clients in Central Alberta, Calgary, Edmonton, and even further to British Columbia, Saskatchewan, Manitoba, Ontario, and the Maritimes all from our office in Red Deer.
There is a difference between a tax planner and a tax preparer. We prefer to take a proactive vs. reactive approach to tax services. By keeping current on new tax laws and legislation, we are in a position to identify key tax planning opportunities that minimize both your current and future tax liabilities, or what we like to call "tax optimization."
We assist our clients in accumulating wealth by improving business processes and through tax optimization strategies to help them:
Minimize Tax. Maximize Profit. Multiply Success.™
It isn't just about saving you on your income tax for this year, but rather for many years. Sometimes coming up with a long-term strategy can help you keep your taxes low overall, rather than just for one year.
You don't need to wait until tax season to meet with us. We provide our individual and business clients with the taxation expertise and knowledge that they deserve throughout the year. Or, if you don't live close by, you can always set up a conference call and use our toll-free number. In fact, there are many clients that we sometimes rarely see because they don't live anywhere near Red Deer.
We encourage you to read the testimonials on our Why Choose Us page to give you a better idea how others feel about our services. We encourage feedback, it's the only way for us to serve you better, please click on the comments link on the top right corner to mention a suggestion, or refer a friend.
Giving Back
We are also very involved in giving back to our communities, for more information, or to request a donation or sponsorship, check out our In The Community page.